Experience is our competitive advantage
Combined over half a century of market experience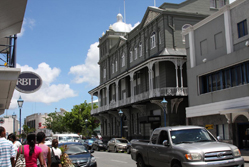 Owned and operated in Barbados, we can provide all of the international business services that our clients may need from Barbados.
With over half a century of combined international business experience we provide comprehensive international business services to our clients from Barbados.
Meet the Founders
Customized and responsive service

Gilles Gosselin, Principal
Gilles is a Canadian lawyer with an extensive background in international tax, specialising in tax treaty interpretation.

Barry M. Skinner, Principal
Barry became a Chartered Accountant in 1992 while working with Doane Raymond, CAs (now Grant Thornton, LLP) in Halifax, NS.

Ryan Highland, President
Ryan is a Barbados national and a fellow of the UK based Association of Chartered Certified Accountants (ACCA).